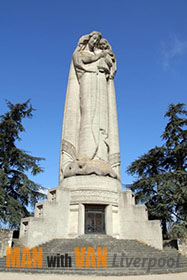 The European continent is home to numerous world famous monuments that attract people from all over the world. Some of these landmarks are astonishing statues with immense dimensions. Here are several of the tallest sculptures in Europe.
The Motherland Calls – Located near the city of Volgograd and designed by Yevgeny Vuchetich and Nikolai Nikitin, The Motherland Calls is the tallest statue in Europe with a height of 87 metres. It was erected in 1967 and at the time was the largest sculpture in the world. Today it is the tallest statue on a woman on the planet and is one of Russia's most recognisable and visited monuments.
Our Lady of the Sacred Heart – With a height of 32.6 metres this is the tallest statue in France...
Read More