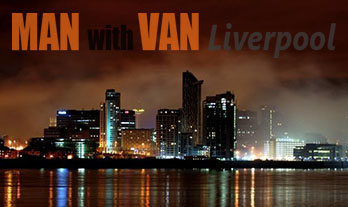 Moving to another city is often stressful and comes along with a lot of doubt and questions in the vein of 'Did I make the right choice?'. If a relocation to Liverpool is coming for you in the foreseeable future, you will probably have much more on your plate than simply picking up a man and van that will help you pack and move your boxes. The last thing you need is questioning and fearing the future. So, here we have gathered a number of reasons why you should to stress too much about your upcoming change of residence.
Liverpool is, among other things, one of the most important cities in the history of England. Only London and Manchester can actually compete with It has been the place where some of the most defining events of the Industrial Revolution and the change it brought to the world have taken place. So, to a certain extent Liverpool has the cosmopolitan spirit of a capital. In contrast to London however, Liverpool is not so big thus here you will be spared from some of the more negative sides of life in a huge metropolis – the constant hassle, stress and strain of life in a post-modern capitalist society.
In recent years crime rates in most districts of Liverpool are dropping. Thus it is slowly but surely becoming one of the safest cities in the country, which is always a good thing to know. You will feel much better protected here than in most other big cities around England.
The nature around Liverpool is rather beautiful and easy to access. If you have ever been to the Wirral Peninsula, you would know what we are talking about. Nothing is stopping you to grab your backpack and go for a hike in the hills around the cities when you have the time for it, for example over the weekend. It is good for the body and the soul alike. If you choose to settle down in some of the old villages that are now part of metropolitan Liverpool, you will be able to enjoy the scenery around the clock, while still having quick and comfortable access to all amenities the big city has to offer to you.
Liverpool has one of the most thriving music scenes in the country. There is little surprise in such a fact, bearing in mind the long and fruitful traditions the city has in this respect. Need we remind you that none other but The Beatles were formed here? The contemporary club scene is particularly strong here, and some even say it is far more interesting than the one in London. So, if you love live music, you are going to love Liverpool as well.
Naturally, these are only a few of the good reasons for you to be looking forward to your move to Liverpool. The good news is that the magnificence of the city will slowly unfold before you in full once you get there.