Sefton is a metropolitan borough in Merseyside that is just to the north of Liverpool. If you are looking for a really nice place to settle down in – one that is spared from most of the hassle of the big city, while still providing you with the amenities and comforts of the urban and suburban environment. Sefton consists of many districts and neighbourhoods, and deciding which one is going to be the perfect one for you might cause you a little trouble. Let's have a look at some of the most obvious choices.
The best parts in Sefton to live in
We will kick it off with the area of Aintree L9, L10. It is an area of rural character, though signs of suburban expansion and development are already becoming visible here too. Aintree is on the A59, just 8.9 kilometres away from the Liverpool City Centre. Aintree is actually a very well known area, mainly because it is home to the Aintree Racecourse. Notable residents of the area include former Everton goalkeeper Ted Sagar and leading Labour Party MP Andy Burnham.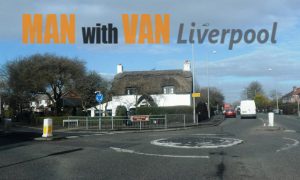 Another small village in Merseyside and Sefton in particular that we should not miss to mention is Little Altcar L37. At the present moment it has a population of just over 900 people. Little Altcar is a small and very comfortable area that would be perfect for you in case you want to avoid the stress of the big city. The village is home to a number of listed buildings such as the stables at Lovelady's Farm, the Hoggshill Farmhouse and the pump and trough at the Hoggshill Farm.
Blundellsands L23 is a much larger area. According to the latest estimates, the local population reaches 11 514. Located right to the north of the Liverpool City Centre to which it is connected via the Blundellsands & Crosby and Hall Road railway stations. All in all, Blundellsands is thought to be a pretty decent and affluent area, with the majority of the local residents being celebrities, successful businessmen, politicians and footballers.
Bootle L20, L30 was formerly known as Bottle-cum-Linacre. The town is pretty large in comparison to a larger part of the territories of modern day Sefton, and has a booming population of well over 77 000 people. Formerly an industrial area with tight relations to maritime trade, Bootle today has mainly residential and some commercial functions. Hugh Baird College is located here.
Another town, however much smaller than Bootle, is Maghull, L31. Some 20 444 people have chosen to make it their home. The architectural character of the area is defined by detached and semi-detached houses that were built in the first half of the 20th century. There are however several buildings from the original town that are still in existence. The Central Square Shopping Centre is the place to shop in Maghull, and if you are looking for a place to practice some sports with friends, you should definitely drop by the Old Hall Field where football, cricket and many other things are being played.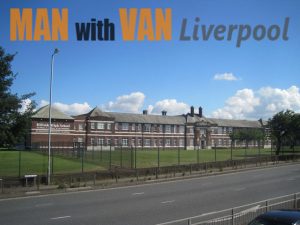 If you are a fan of the suburban developments in their classical sense, then the area of Hillside PR8 is indeed going to live up to all your expectations, requirements and personal preferences. It is a place inhabited mainly by commuters who work in the big business and retail centres across Merseyside. Thus not much is going on in Hillside on a daily basis. The district however is very well connected with all key areas in Merseyside and Liverpool in particular via bus, rail (the Hillside railway station) and road.
The last major area in the Metropolitan Borough of Sefton that we would recommend you check out is of course Southport, PR8, PR9. South has been playing a very important role in the economy of Merseyside for centuries. It is also the 11th most populous settlement in these parts of England, with well over 90 000 people living and working there. Southport attracts quite a few tourists as well, thanks to well known landmarks such as the Southport Model Railway Village, the indoor water park of Splash World and of course Meols Hall – which is opened only for a limited time every year and many others.