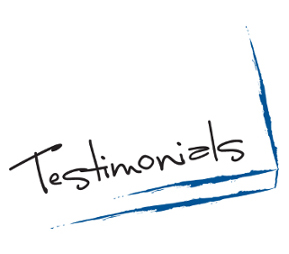 George F. – 03.2012 – Thank you so much. I'm so used to moving being such a headache I was shocked by how easy the whole thing went this time. The movers came on time, they were very polite and very professional. Helped me with packing the items too. 10/10
Nikki J. – 05.20132- I don't usually bother with sending feedback on services I use but it felt right this time. Moved in Liverpool recently from the US of A. Rented a basically empty house, had to buy some furniture. That's when I heard about "IKEA Colection" as a service. I like it :.
Karl H. – 09.2012 – My wife has been asking me for to sort out our garden for some time now. I decided I wanted the job done properly but didn't have the vehicle to transport the building materials and the couple of benches I decided to put there. Lucky for me I stumbled on manwithvanliverpool.com while googling. I strongly recommend their services.
James M. – 01.2013 – It's always good to meet honest and dedicated service providers. Although I was a bit sceptical at first I must admit the quality of the moving service was perfect. Punctual, fast and professional. No complaints, will use again.
Ally M. – 04.2013 – I've always said that assembling the furniture is a man's job. Which is a problem for a single mom who just saw the perfect wardrobe in a furniture store. A friend recommended the "man with van" services of manwithvanliverpool.com so I tried to risk it and now I'm very happy with my decision.
Rick J. – 08.2013 – Not much to say really. Good service – the support team helped me decide what size and how many vans I needed, the movers came on time on the set date. The move was finished in a couple of hours and everything was in my new office in one piece. I'll recommended the company to my friends.
Tomas M. – 09.2013 – Thank you, guys. Business relocation is so annoying. Still was this time but at least I didn't have to worry about all the office equipment. The movers definitely knew what they were doing and thankfully they were doing it fast. *****/*****
Janine L. – 11.2013 – I'm very satisfied with your service. Very accurate and professional. It was a delightful surprise to to deal with a moving company that actually can take care of packaging the items that are transported. There were just too many for me to pack by myself. Thank you.
Mitch C. – 02.2014 – Back home in America, Brits have a name for being extremely polite. You fellas sure live up to the hype. The guys that came to help me move a couple of servers to the second office our company opened in Liverpool sure were friendly. And they were careful, too – not a scratch on either machine. Impressive.