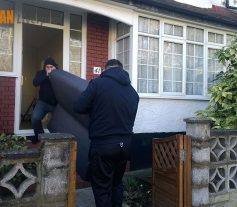 One great way to speed up your relocation is by hiring a moving van. The problem is that even if you hire the most advanced and secure truck in the world, your moving home experience may not go as planned if you:
Fail to choose a suitable van
Hire a vehicle from an unreliable company
Don't know how to drive a such a van
There are a number of things you must take into consideration if you are planning to remove your furniture and possessions with a rented van.
When should you hire a van
Believe it or not, using a personal vehicle to transport moving boxes and other items is often much more expensive, risky and unpractical compared to using a specialised transit van. That is because moving vehicles are usually equipped with protection gear and their big capacity will allow you to relocat...
Read More