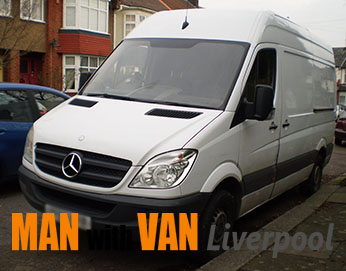 You might think that your car is big enough to accommodate the needs of your relocation, but in fact that is not the case. You need a well trained team of movers in order to successfully complete even small relocation jobs. Have no fear, in our day and time, it is not an extensive endeavor to hire such a contractor, and here are just a few of the good reasons you should consider doing so:
A man and van or professional removal companies are equipped to meet the requirements of any specific moving jobs. They will properly prepare the goods to be moved for the road. No matter whether we are talking about boxes with clothes, a piano or some furniture, the specialists that you pay for the job will

know how to pack, disassemble and bring out

of your property the goods so that no risk of damage is caused.
The movers are actually individuals who are trained and licensed to do such things as big and small time property relocations. Any job looks simple and easy when looked at from afar, but the truth is that there are tons of little tricks of the trade that should be taken into consideration when you are attempting to tackle even the smallest of jobs. For example, have you thought about parking permits, or council regulations regarding relocations? Instead of taking care of all those things on your own, and risking to be fined, leave it to the professionals to cover them. Chances are that they will have a worked system for the thing.
When you hire a man and van company, you will be able to receive a full Goods in Transit Insurance which is much harder to obtain when you are using your own car for the relocation. The Goods in Transit Insurance is a great safety net that guarantees even if, God forbid, something happens to your items while they are on the road, you will be fairly compensated for the damage.
No matter how big your car is, it is impossible that it is better suited to the requirements of your moving project than the van that is going to come with your man and van removal quote. Those moving vans are specialized vehicles that come with loading equipment, GPS navigation and safety gear of various nature. Even if you absolutely insist to handle packing, loading, transportation, unloading and unpacking on your own, you will still need one of those, and

most companies offer comprehensive van hire options

that are going to provide you with the much-needed vehicle for your moving project, so do not give up on the idea easily.
Moving with a reliable and cost efficient man and van company is far more hassle-free than doing everything on your own. So, here comes the most practical aspect of the matter – there is no logical reason for your to do things the hard way when you can actually do them the easy way.