Since the invention of cinematography a large number of actors have been knighted.
Scottish actor Sean Connery is one of the most acclaimed actors in the history of film making. He started his career during the mid-1950s and starred in a number of highly praised movies such as "Dr. No" where he portrayed legendary fictional spy James Bond, "The Murder on the Orient Express", "Robin and Marian" in the role of Robin Hood, "The Name of the Rose", "Untouchables" and many more. He was knighted by Queen Elizabeth II in 2000.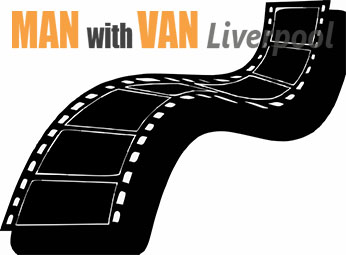 Michael Caine is credited to be one of the most prolific British actors in history. He made his first big screen appearance in a small role in the movie "Panic in the Parlour". Since then he was won two Academy Awards for Best Supporting Actor in 1986 and 1999 and has been nominated for Best Actor on three occasions. His filmography includes titles such as "The Italian Job", "Alfie", "Sleuth", "Hannah and Her Sisters", "Little Voice", "The Cider House Rules" amongst others. He was knighted in the same year as Sean Connery.
Ronald Reagan was the 40th President of the United States but before becoming a politician he was an actor. He played in movies such as "The Bad Man", "Kings Row", "Knute Rockne, All American", "The Voice of Turtle", "Dark Victory" where he starred alongside Humphrey Bogart and Bette Davis. He was made an honourary knight by HM The Queen in 1989.
Bob Hope was a British-born, American comedian and actor who had a career that spanned over eight decades. He is the holder of five honourary Academy Awards and has appeared in films such as "Going Spanish", "The Big Broadcast of 1938" and the famed "Road" series which consist of a total of seven movies. In 1998 he was knighted by Queen Elizabeth II for his support of the British troops throughout many wars.
Born in 1940, Patrick Stewart is one of the most charismatic and critically acclaimed actors in history. He was starred in both television and film productions and is mostly known for his portrayal of Captain Jean Luc Picard in the "Star Trek" series. Another notable role of his is of Professor Charles Xavier in the "X-Men" franchise. He was knighted in 2010.
Charlie Chaplin is undoubtedly one of the artists that change the world of cinematography. He is regarded as one of the best actors in history and has a rich filmography of prominent roles that serve as a testament for his legendary status. He was born in England and throughout his life he was lived in the United State of American and Switzerland where he spent the final years of his life. Charlie Chaplin was knighted in 1975 at the age of 85.
You can learn more about all these actors by visiting several London based museums. You can find free time to do so by hiring a man and van company to carry out your relocation. By using man and van services you will be able to go through a hassle-free and stress-free move.
Last but not least: British actor Ian McKellen is the recipient of numerous international awards including a Tony, two Saturn Awards and six Laurence Olivier Awards. He was appeared in productions of all genre including "The Lord of the Rings" trilogy, "The Hobbit" trilogy and the "X-Men" series where he stars alongside Patrick Steward. He gained his knighthood in 1991.