The Metropolitan Borough of St Helens is part of Merseyside. It's also named after its largest town – St. Helens. It is a very " young" borough as it was established on April 1st 1974. Don't look for a deeper meaning about the date (that is April fool's day). We are sure there was a normal serious reason for the local authorities to choose that date. It was merged with other villages and towns such as Haydock and Rainford and thus a few administrative counties were formed. The Labour party is the leading party in this region as it holds firmly the reins of the local council.
St Helens is surrounded by other Merseyside boroughs. It's landlocked in and doesn't have access to the Irish Sea. The geography of the region is mainly composed of little hills none of which are very distinctive. The land is mostly used for agricultural purposes. An interesting fact is that even though Billinge Hill (the highest point of St Helens) isn't very tall, you can see the cities of Liverpool and Manchester from there. It can be concluded that the areas is excellent for light hiking and relaxing walks with is green lands and meadows.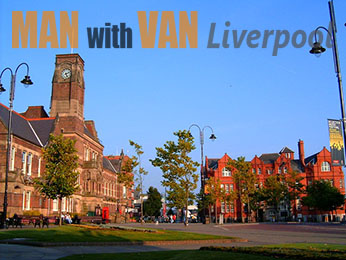 The town St Helens is the largest settlement in the borough with a population of about 100 000. The Industrial revolution had a very favorable effect on the area as glassmaking and coal mining were developed. Other sectors not to be overlooked are cotton making, copper smelting and brewing.
Some of the notable buildings in town include the Modern Town hall, The Friends' Meeting House and the Beecham Clock tower. There is a number of churches to be seen as well. Don't overlook the scenic parks and nature walks that you have on your disposal in the town of St Helens.
Other areas of the borough are:
Billinge
Bold
Clock Face
Dentons Green
Golborne Dale
Grange Park
Kings Moss
Newton-le-Willows
Sutton Leach
Parr
There are theories that the name means "pointed hill". Throughout the years the area has been a county of Wigan, a part of the Diocese of Liverpool etc. it's been divided into separate townships and towards the end of the 19th century became an Urban District. Finally it became part of the borough of St. Helens. The famous Billinge Hill is located in this district as well.
Bold
Bold is a district situated a little to the south-east of the town of St Helens. It's almost at the edge of the borough. It was known for its electricity production. Furthermore there have been active mines and the area hosts a miner's and Labour club. It's a worker's community but also a place with very laid back atmosphere. The climate can be tricky with all those rainfalls.
Clock Face
Located close to Bold, actually forming part of the parish of Bold, Clock Face is a friendly village with similar to the other districts economy. It used to be a well-known coal mining centre. A landmark site is the Clock Face Country Park. Along with the beautiful meadows it also has a fishing pond. Clock Face's location allows for a well-developed transportation to other districts.
Dentons Green
Dentons Green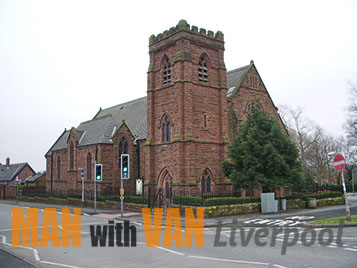 is a suburban area in St Helens. Windle is the ward of this territory. There's not much going on in this district but it has to be said that there are a couple of leisure clubs as well as youth clubs. Both of them are scout groups. The rugby team is a fairly popular one as well. We can't skip mentioning the cricket team too.
Not the most famous area in St Helens but still a very nice suburban district. Prices of properties have been going up lately and that is mainly due to the fact that it's not a distinctive working class area. Not the worst place to have relatives. Paying them a visit should be an enjoyable trip.
Yep, you guessed it right – the name says it all. It is a park therefore there is a gold club there. It's a rather elite club too. Properties there are very nice and the overall character of this parish is pretty relaxed. Meadows and countryside is everywhere around you and even if you don't live there, a nice family trip is always a great choice.
King's Moss is a small village near Rainford which is a civil parish within the Borough of St Helens. The place is well-known for its pubs and inns. Also the Rainford Silver Band has won a number of awards and it is held in high regard. Just like most similar villages in this area, there's a golf course here as well. There used to be a speedway training track during the middle of the 20th century.
Newton-le-Willows
This is a friendly market town in Merseyside and is located right in the middle between Manchester and Liverpool. The Industrial age brought not only more work here but merchants as well. Thus the little town developed into a market centre for the surrounding area. Today Market Street is pedestrianised and it's the place you want to see if you happen to be in Newton –le-Willows.
Sutton Leach
Sutton Leach is a small area within Sutton which in turn is a town and a ward in St Helens. It accommodated one of the largest collieries in the Lancashire Coalfield and that brought in a lot of workers. A popular landmark for this area is the sculpture called "the Dream". The St Helens festival takes place there each July.
This suburb used to be a village. Its history can be traced all the way back to the 12th century. The town itself was formed during the middle 19th century, however. It is an agricultural zone and unfortunately used to have alarming rates of poverty and aging population. There is a plan for renovation and rejuvenation of the area that should make this village a better place to stay.