Removal has a major impact on adults but it affects children as well, especially teenagers. Parents are usually concerned how their kids will cope with leaving their friends, school, family and everything they know. Moving overseas is perhaps even more difficult. They will not have an opportunity to see their friends, they will move to a place where a different language is spoken and different customs practiced. It might be hard to adjust to so many changes, find new friends, adjust to new curriculum, and so many other things. However, there are strategies and ways to prepare your teenagers for these changes so that the adjustment process of moving to another country goes as smooth as possible. Check out the following tips and help your teen feel more prepared. They will learn so many useful things.
Learn the language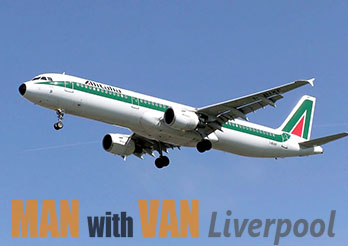 If you are moving to a country where different language is spoken, you should learn at least some basics concerning the language. You can sign up for a language course in your community centre, learn basics and meet people with similar interests. Also, you can sign up for a language class after you move, in your new school and centres that offer this service. This is an amazing way to meet new friends and peers, teens that are in the same situation as you are. Additionally, you can borrow or buy a dictionary, phrasebook, and other useful reading material that will help you have an insight into a new language. You can learn basic phrases, see how pronunciation goes, etc. These will be useful when you first arrive in the new country, so that you are able to communicate. Additional tip: go online and look up for language classes and tools.
Get to know the country
Let's say you are a tourist. What would you like to do and see in the particular country? This idea can help you understand what you should look for. You can check online travel websites and learn more about your new country. Check where you can find certain places like cinemas, parks, museums, and other places you might find interesting. You can also purchase a travel guide book. This way you can learn more about the tradition, culture, sights, cuisine, people and other things that will help you adjust to the new environment.
Stay in touch with your friends and family
Modern technology today provides us with so many opportunities when it comes to keeping in touch with people. Sharing new experiences with your friends will be no problem since you will have social media sites and other ways to communicate. When there's a will, there's a way.
Moving overseas is a fresh start
For teenagers, removal might seem as the end of the world. You will not like the fact you have to meet new friends, sign into a new school, learn new customs and language, and so many other things. But, it is all about your perception. Just focus on the good things and everything will be so much easier. Removal is a chance to start from scratch and start a new life. Who knows? Maybe some new opportunities are waiting for you in the country far away.