Your new place smells of cigarette smoke or other unpleasant smell you just need to get rid of. This is a tough problem but it can be solved in time and with proper cleaning. If you are renting a house or an apartment, you should talk to your landlord prior any cleaning. The landlord may be responsible for any bad smells and might pay for cleaning services. If on the other hand, you need to take care of this problem on your own here are few tips on how to do it.
Clean the air
The first thing you should do is to let some fresh air in. Open your windows. This will ease the smell. You can also install an air purifier to decrease the bad smell. It will take time for the air to become clean but it works. You can place it strategically, in the day in the living room and in the night in the bedroom.
Do some cleaning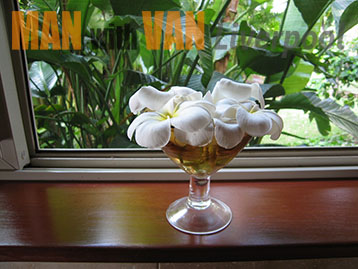 You need to clean your entire home, including walls, carpets, ceiling, windows, etc. Use cleaning products that will neutralize the smell, especially the cigarette smell. Those are products that contain glycol and ammonia but be very careful not to use them when your kids are around. Start with one room. Clean both walls and the ceiling. Test one small area to see if it works and then continue with the rest. If you get rid of the smell, great. You can repeat the process once more. But, if the smell still lingers there, you should consider repainting everything. This is the most efficient way to get rid of the bed smell and the cigarette smell. After you are done with this, it is time to focus on the carpets. First try to clean it with a strong rug cleaning product. Also, vacuum it thoroughly. Let it dry and then check if the cleaning was successful. But, if the smell is still there, you need to hire a professional cleaning company to perform a deep cleaning.
More cleaning
For cleaning wood floors and doors, you can use products suited for wood. Make sure you mop the floor thoroughly and clean the corners and edges. Clean the doors, door frames and other things made of wood. Additionally, dry clean the drapes or wash them if that is a possibility. You can use a little vinegar that will neutralize the smell. As far as the blinds are concerned, you can wash them by placing them in a bathtub filled with hot water and a cup of vinegar or some baking soda. Gently rub them and hang them to dry.
If you are renting, talk to your landlord and he/she should help you out to get rid of the bed smell. Otherwise, be patient and clean thoroughly and the smell will disappear in time.