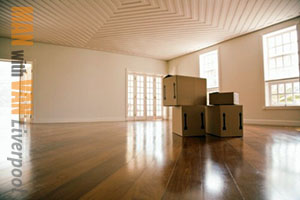 You should never underestimate the seriousness of your home removal. It takes a lot of preparation, nerves of steel and impeccable logistics in order to finish a project on time and up to satisfactory results.
Even if you have begun preparing for your home relocation several weeks earlier, there would still be many things to look out for on the moving day itself in order to avoid complications of any kind. Listed below are several of them:
Take care of thoroughly cleaning and de-cluttering your property several days before moving out. Thus you will notice if you have forgotten something important, get rid of anything unnecessary and on top of everything you will remove any obstacles from the corridors and doorways, making the job you're your professional movers a lot easier. Thus your removal will be completed quicker and with far less risk of accidents.
If you are moving in an apartment building, the first thing you should do is check out if there are any special regulations concerning removals to the place in questions. At some flat-buildings, it is prohibited to carry out relocations at certain time of the day, or a certain days of the week. You can pay your future neighbors a visit and warn them that you have a move-in project undergoing, and apologize in advance for any potential inconvenience you might cause them.
Do not forget to pack your essentials – these are those items you are going to need them most once you move in the new place – cleaning supplies, light bulbs, garbage bags, a set of clothes and other related items. It will save you a lot of stress once you have arrived at the new place.
Be ready the moment the man and van technicians you hired show up at your door. This is particularly important in case you are doing the packing on your own – everything should be ready to be loaded in the van. Have in mind that most man and van companies in London today offer comprehensive packing services, so you can make use of them too.
Make sure that you have paid all the bills of your old place before you move out. Thus once you have left you will not have to think about unfinished business there and focus on your new life at the place you have just moved in.
You should think about your valuables too – jewelry, antiques or piece of art, as well as items of sentimental value. Make sure they are protected during the transportation process. You can leave special instructions for their treatment with your movers, and also consider insuring them against damaged sustained during the transportation process.