When relocating your household abroad, your international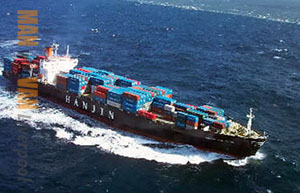 man and van company will offer you a number of ways to ship/transport your goods to their intended destination. The most suitable means of shipping will depend on the volume of items being relocated and the country where you need them delivered.
An international moving company will offer customers different transport schemes which will vary in terms and duration as per the geographical region of delivery. Here are a few examples to make things clearer
Shipping to continental Europe
There are two common schemes used for European deliveries from the UK. One way is to secure road transport-part load. Part load means your goods will share cargo space with other customers' belongings being transported to the same destination country. This is also the cheaper of the two options. This usually takes up to twenty or so days for complete door to door delivery, however delivery times can vary somewhat depending on road and traffic conditions.
The other option is to secure road transport-exclusive service. The exclusive service means you hire out the transport vehicle all to yourself. There will be no other loads transported in the same vehicle. This will attract higher service costs, but many people require exclusive use of transport. The exclusive service allows for much quicker delivery times. Good man and van companies should be able to complete the entire project from packing to delivery within fifty two hours. Again, this applies to continental Europe deliveries.
Shipping Worldwide
When transporting your goods to any destination outside Europe, again there are two options at your disposal. First one is to secure what's known as FCL which stands for full container service. This means you hire a self-freight container i.e. a shipping container. There are two universal size containers – twenty footers and forty footers. Your international man & van service provider should advise you on which is the more suitable size as per the volume and weight of items to be moved. To get an idea – an average three bedroom property will comfortably fit in a twenty foot container. Delivery time varies depending on destination – Australasia deliveries usually take about eight to ten weeks.
The cheaper option is to share cargo space inside the container with other customers headed your way. In this case you only pay for the cubic feet/metres of cargo space you use. This is good for shipping a number of items and some personal effects. Transit time would gravitate around ten-twelve weeks. This transport option is known as groupage service.
The third option for deliveries outside Europe is airfreight or fast freight. Airfreight is indeed more expensive, but it gives you a door to door delivery time of three to five working days. This might vary slightly depending on customs and clearance.