If you are leaving your current property for a new and better place,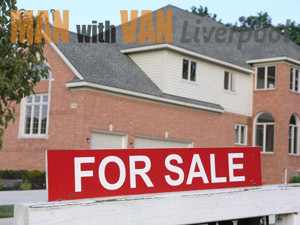 it would be only logical that you would want to sell the house at a good price, and with as little complications as possible.
Listed below are several tips that will definitely help you achieve that task easily and hassle-free:
You should be careful about the price you ask for. Look around other similar properties in your area, so that you have an idea about what quote to set, or even better – consult with your real estate agent.
Restrain from major remodeling and repair projects – chances are you will not be able to cover their cost when you sell the place. If the idea of remodeling is tempting to you, go for simpler and respectively cheaper projects.
The curb-appeal of your house is very important, since that would be the first impression potential buyers are going to get from your property. Get the lawn and hedges in a good condition by trimming and watering them, and remove any rubbish from the yard. Thus the place is going to look much better.
When it comes to selling a house, clutter is your enemy. The place is going to look much better when all unnecessary items are either moved out or directly sold, and there is no rubbish whatsoever in the rooms. It might be a good idea to get rid of as much of the furniture as possible. If you cannot do that, contact your local man and van company – they are likely to offer a temporary storage space where you can move your bulky items. If you are satisfied by the prices and the attitude, you can make use of their man and van services later too, when you are actually moving to the new place.
Once the clutter is gone, get down to cleaning the house top to bottom. After you are finished, the rooms will look not only more spacious, but also refreshed and more attractive. They will catch the potential buyer's attention.
You should make your buyer as comfortable as possible when they come to see the property. This means no unnecessary and tedious conversations that can make them uncomfortable. Kids and pets should also be off-limits during that time.
After the place is clutter-free, cleaned, and with increased curb-appeal, you can add the final touch by letting as much light inside as possible – open all curtains and shades – this will do miracles with the atmosphere in your property and the buyer will be impressed.
Following these simple, yet vital steps will definitely help you sell the house much easier and on a satisfactory price.