If you are an experienced mover then you already know how annoying, energy and time consuming relocations can be. On the other hand if you are a novice mover than you will be facing for the first time in your life all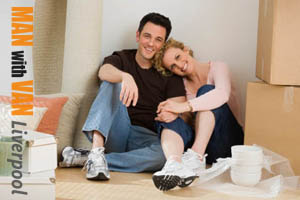 the hassles that come along a relocation. However don't be afraid because there is a way to facilitate your removal and the way is to draft a relocation plan and follow it to the letter.
Start by making a list of all the tasks that are ahead of you. Once you have drafted the list, check it to see if you haven't forgotten anything. It is very important that you don't miss any task that awaits you, because if you do so, your relocation plan will momentarily become an insignificant piece of paper which will bring you no gains. So if necessary double check your task list before you move to the next step.
Once that you have written and checked your to do list, head to the nearest home depot or man and van company and purchased all the packing materials that you need for the packing of your belongings. Speaking of man and van companies, know that you can always use the services of a moving company and therefore don't spend any of your time and energy into your relocation. Also don't be worried that man and van services may be too expensive for you, because nowadays most removal firms work with cost effective removal fees.
Now that you have acquired the necessary packing materials, start sorting your belongings into several piles (one for the items that you will take with you, one for the items that you will donate and one for the items that you will throw away). It is advisable that you commence the sorting of your belongings at least ten days before D-day. This way you will have enough time to properly filter your possessions. Also don't include into the first pile cheap objects that you can easily replace such as garbage bags, plastic cups, paper napkins and towels and so on.
Next arrange the transportation by either contacting a man and van company or by renting a moving van. It is for the best if you don't use your personal automobile for this stage of the relocation, because for one it will take a lot of time and two it will take its toll on your personal car. If you don't have the necessary permit to drive a moving van, have no worries as most man and van companies lend out professional drivers in such cases.
Once you have arranged the transportation and everything is packed, call your friends to aid you with the loading stage by carefully following your removal plan and your move will go as smooth as hot butter.