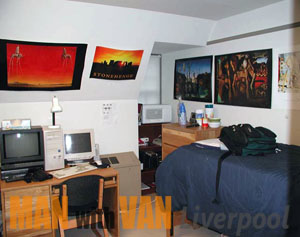 Student life is pretty fun, but there are some nuisances involved in it that are rarely discussed. Student moves are among them. If you live in a dormitory or a rented apartment and you have to leave after the summer term is over, you will find yourself in a situation where you have a lot of stuff to get moved and very little time or money to juggle the task. This might turn out to be a problem, especially if you would rather spare yourself the stress, strain and most importantly the money loss.
For example, if you are living a dorm room and you have a lot of furniture and other goods to get packed and relocated, you may feel tempted for leave some objects behind – for the use of your roommates for example or the people who are going to move in at your place with the beginning of next term. There is no need to discuss how unadvisable this is – after all, most dormitories have very strict no-furniture-left-behind policies, and if you fail to resist the temptation described above, you will find yourself with a pretty serious fine on your hands – it may reach as high as 350 GBP, which is definitely a thing that you would want to avoid. So, the first and probably most important rule of any student move is not to leave anything behind.
It might sound illogical to hire a man with a van to help you with the move, especially bearing in mind the fact that what you are trying to accomplish is to save money, but practical experience shows that this is the most cost-efficient option that you have. Just move your things into the storage facilities of your local man and van contractor. With the help of a couple of friends and bearing in mind that prices for storage units get down for long-term hire like the one you are looking for, you will find yourself with quite enough cash to be still able to enjoy your summer break.
If you do not feel like leaving your things into storage, you can always call up your parents and ask if they would look after your stuff while you are away for the summer months. It is very unlikely that they are going to refuse to help you, and the only thing that would be left for you is again to find a moving contractor with a  van to help you with the transportation of your possessions from the dorm room to your mom and dad's house.
If you are going to continue paying for your room during the summer break, you can always leave your things at the place. But without regular supervision that would be tricky at best, because there is always the risk of  a burglary, due to which you will lose much more than the money you saved from hiring professional movers to transport your stuff either to the storage unit, or your parents' home, so you would better avoid that.