Owning your own vehicle can really make your life easier. While you'll have a lot of expenses and sometimes real trouble maintaining and repairing it a lot of people share the view that it's totally worth it. Here's the bottom line though – you will most likely buy exactly the type of car that you need. If you live alone and work at an office you might stick with a Mini Cooper. If you have 2 children and a wife getting a larger car is in order. But what about those people who even have bigger vehicles such as vans and trucks. Now you'll say that if the nature of your business doesn't require it, you perhaps won't buy a pickup truck or a van. Alright, but here's one for you; what if it just falls in your lap? What if you inherit it or it's gifted to you? Do you think you can make owning a van profitable?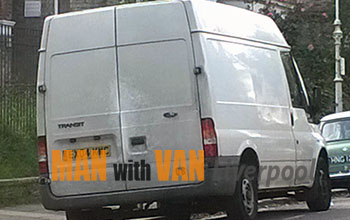 Yes, you can. A van can be utilized in a number of ways. Even if you are not into making business with it you can use it for plenty of personal errands.  Every time you need to make a run to the countryside in order to get rid of that old sofa that has been laying around in your living room you won't have to bother anyone else. Also when it's time for this "bigger than usual" dump run you can simply load up the van with all the garbage you got and dispose of it in a jiffy. As always, it is good to have someone help you with loading and unloading because when you have so much space in the back you will want to use it to the fullest. This will cause some serious fatigue however so doing it on your own can be quite frustrating and even painful sometimes.
Another thing you can do with the can is convert it to a passenger vehicle. You can put seats and windows in it, register it at the local town hall and use it to drive around Europe with your family and friends. Imagine how fun this will be. Or if you don't have so many people to take with you, don't put seats in it but furnish it as an RV. Once you have a bed in there and a couple of other useful thing, then the sky is the limit. You can tour all you want without worrying about where to sleep.
But after all you may decide to go pro. Your 9 to 5 job might start looking boring to you and you might find yourself deciding to actually start a business revolving around your brand new (or used) van. Of course transporting services come to mind first. With some effort, investments and a lot of good work you can quickly become a very well-known man with a van in Liverpool for example. After you run a few orders and you do well, you might even think about growing. Nothing stops you from establishing a fine removal company. You will probably have to start small – hire only one or two guys at first and drive the van yourself. But once business takes off you can afford buying another van with a second driver. This will allow you to take even more orders and finally you might end up with a fleet of vans helping people move all over Liverpool and Merseyside. This type of service will never get old. Quite the opposite, cities constantly grow and people come and go all the time.
But you don't own a van yet, do you?