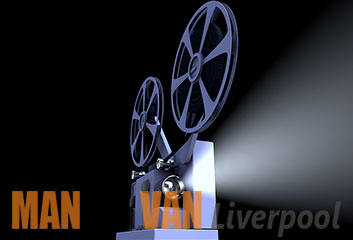 You remember growing up to the films and TV shows they were in. You probably even idolized them – because believe us, there is no assumption that is more wrong than thinking Justin Bieber and Selena Gomez are the first teen idols in existence. Let's have a look at the fortunes of some of the biggest child stars in the history of western culture and what they made out of themselves once they grew up. Some of the stories are truly inspiring while others can serve as nothing less than cautionary tales.
You know about Frankie Muniz because you probably watched at least several episodes of the cult sitcom Malcolm in the Middle, in which Muniz played the title character. In addition to this role, he worked comparatively few and unimpressive roles in film and television afterwards, but that did not prevent him from accumulating a considerable amount of wealth. He is currently spending his money in real estate investments and his adult-career – Frankie Muniz, believe it or not, became a fairly prominent race-car driver. His net worth came under the spotlight a couple of years ago when someone on Twitter made mean comments regarding his talent. Muniz answered in a manner like "Well, I retired at 19 with 40 million in the bank. What did you do with your life?". Can't argue with the raw facts.
Now, Macaulay Culkin's story is a cautionary tale that should be taught at school. The kid start made so much money from Home Alone, Richie Rich and several other films in the 90s that it got to the point that he would have to call a man and van service if he would want to move them from the bank to somewhere else. What follows is history, as the wise men say. First there were the problems with his parents and accountant, and then followed a decade drowned in alcohol and drug abuse, problems with the law and failed attempts to return to the spotlight for reasons other than the latest offense for Culkin.
Mayim Bialik is on the other end of the spectrum from Culkin. You are most likely familiar with her from the Big Bang Theory, where she is currently playing the love interest of one of the main characters, Sheldon Cooper. What few people know however is that Mrs Bialik actually came into prominence and wealth much earlier. She played the title character in the sitcom Blossom. Blossom Russo became a much-loved character in early 90s TV and gave the actress millions of dollars which she wisely invested in her education. Just like Amy in the Big Bang Theory, Mayim Bialik holds a Phd in neurobiology. And now she is back in the acting business with a career that is more successful than those of the majority of child stars out there.
Daniel Radcliffe got "the humble" 1 million for the first Harry Potter film, but by the time they got to shoot the final part, his quote was well above 30 million. Such a salary might get weird ideas in the head of a teenager/young adult such as Radcliffe, but in interviews the star admits he does not care much about money, and the only extravaganza he allows himself, is buying art work. Other expenses includes a new home for his parents as well as investments in his education. Mr Radcliffe is also dedicated to exploring other realms of the acting career – he is now doing more mature film work and even plays, so the future looks bright for this one too.