Spending quality time with your children is very important. And even though it is always good to do that outside, playing sports or just hiking in the nearby park or woods, this time of year when it becomes harder and harder to have pleasurable outdoor activities slowly creeps, so you will have to look for alternatives.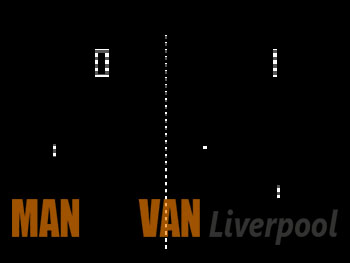 Another thing that should be taken into consideration is that in today's world even little kids are so influenced by modern technology that traditional family activities like playing board games or, we never believed we are going to say that, watching TV leave the little ones unimpressed. So, the need for alternatives is quite big.
Fortunately, you can always turn to computer games. Kid love them, and it is very likely that you love them too. After all, we had computers too in the 90s, right? Even if you do not feel comfortable with modern day graphics and how complex computer games got over the years, you can always just get some of the classics. You will remember the youth years, teach your little one a lesson or two about the history of the gaming industry and you will both have great time – because, even though they look simpler, old time classics are exactly that – classics. Thanks to platforms like Good Old Games and the like, even the older titles are playable on modern-day machines, so you have no excuse. Prepare for several hours of enjoyment with your kids, some truly great bonding moments and you probably will even find your next hobby (again), one that will help you de-stress from a troublesome day at work, or make your forget about the hassle of your upcoming office removal, or any other unpleasant task in the immediate past of future. Video games are always great at helping one forget reality, and it moderate quantities that is good.
Try out some of those five classic games that will definitely appeal to all your tastes:
Age of Empires II – a historical real time strategy. Probably the best one in its genre, now available on Steam with an HD graphics version.
Broken Sword – this classical comic-book style adventure game was one of the first works of modern day fiction that coined the Knights Templar as global conspirators for world domination – long before Dan Brown did. Oh, yeah, the writing is superb and the humor will make you fall down from your chair not once or twice.
Talking about humorous adventures, we will not get away with not mentioning the Monkey Island series. Think that Pirates of the Caribbean are entertaining? You will no longer do after you share the misadventures of the hapless Guybrush Threepwood.
Heroes of Might and Magic III – set in a fantasy realm with dragons, knights and all else that is good in the un-real world, Heroes III is a classic that you used to love and find it easy to start loving again.
The original Alien vs Predator is the living proof that you do not need advanced graphics in order to be scared by a game.