Indeed the world's former largest car manufacturer has been shaken to the core by the announcement that their diesel vehicle model range had its eco-emission systems doctored in order to make the vehicles appear environmentally cleaner. Although a lot of information and speculations have been circulated in media worldwide, it is still somewhat unclear which particular diesel engines were tampered with at VW factories.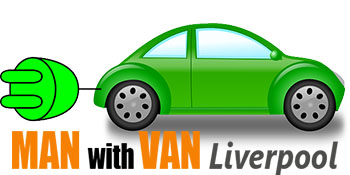 The official statement provided by VW appears to be quite scarce in terms of detailed information and industry analysts and watchdog organisations are getting few answers to many questions. VW has indeed come out with a list of light passenger vehicles fitted with the doctored engines, though it is unclear whether or not light commercial vehicles (VW vans) are also affected and due for recall. From a tradesperson' point of view, or business perspective, the fact that vans could also be part of the recall is a serious problem. How so? In many countries, commercial vehicles are subject to strict environmental regulations and their owners are taxed under different schemes as the vehicle is supposed to spend a lot of time on the road thus creating more pollution. For instance, take the vehicle fleet of a standard man and van company – its owners have opted for a new model van that apparently has low emissions, which in the case of VW has turned out to be untrue. Ideally, a low emission vehicle should attract lower tax and fewer admin fees imposed by governments. As it turns out, VW's dishonesty in terms of emissions will likely affect such commercial vehicle owners for the worse as now they will be subject to different tax brackets and government regulations.
In the case of VW vans though, it is still unclear which models and what production years are fitted with the tampered emission reading systems and if they will be subject to factory recall. However, there is a list of engine types (codes, test batches etc. included) which apparently shows which particular VW diesel engines are fitted with the doctored emission readers. VW vehicle owners which are familiar and aware of the engine specs of their vehicle could possibly consult with their vehicle's technical guide or user manual as it should provide detailed information on engine specifics such as type, year of built, serial numbers etc. For those owners who aren't too familiar with such specifics, or simply don't know where to look for them, best piece of advice would be to consult with their vehicle dealership or a dedicated VW mechanic, or perhaps a trusted mechanic who anyway takes care of the vehicle on a regular basis.
What will come out of this so called emissions scandal is still unclear, fact of the matter is though – VW did customers wrong, and how the automaker giant makes it right still remains to be seen. This by no means is the end of the story and governments and environmental organisations are yet to make a move against VW, which they surely will.