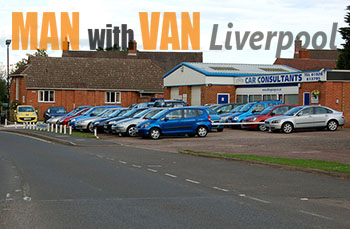 Used cars have the benefit of costing less, but picking up the proper vehicle from the lot is often a pretty tricky experience. It does not matter whether you are just starting your search or you have already laid your eyes on some options and you are wondering which one would be the most suitable for you, the following tips will help you make the experience much more hassle-free, while at the same time as useful for you as possible.
First of all you should decide

what type of vehicle you need

. Do you have a brand that you particularly admire? Do you want a convertible, a family friendly vehicle, one that is economical in terms of fuel consumption etc? If you have made use of a van hire service once too often lately, you might need a larger, more spacious model. Identifying your dream car, as well as the one that would be of most use to you is the first step that you should take when going on a hunt for a used vehicle.
The budget is the next thing that you should be mindful about. Have a look at your finances and decide how much you can spare for the expense of your new used car. Thus you will be able to make a finer calibration of your search.
Now that the question of your dream car and what can you afford are pinned, it is time to do a little research. You can picked up a couple of models already, so just check out online about potential problems that you can have with them, e.g. spare parts that are hard to find, possible safety issues etc.
Do some window shopping around your area. Check out both private and public sellers and see what is available on the market and compare it with your needs and preferences.
One very important thing that you should look out for when you are with the seller on the lot is to always stay focused. Remember that the dealer is doing his job, which is to

make you do the purchase no matter what

. He is there to help you, but also to make a profit, so be very careful and think about the deals that are offered to you – even if they sound truly great, there can always be a pitfall – for example that the car that is offered to you has nothing to do with the one you are looking for.
Never make a purchase before you do a test drive and carefully inspect the interior of the vehicle. If you are not much into the technical details, you can always ask a friend who is to come with you.
In order to fool-proof the check, make sure to ask the seller if you can bring the car to a mechanic you know you can count on to see if there are any potential problems with the vehicle. Double-checks are your friend.