Liverpool is one of England's largest and most popular cities. This is why it is visited by numerous local and foreign travelers. In order to make the tourists' visit more enjoyable local inhabitants have opened throughout the city many restaurants which are known for their rich menu full of traditional and international delicacies. Here are some of the most praised eateries in Liverpool.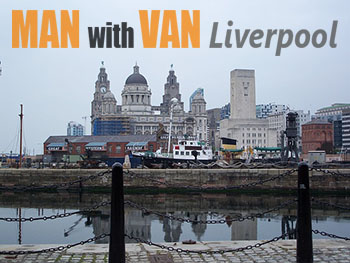 The Brink is a unique restaurant that has a welcoming atmosphere that promotes socialising. It has a tasty menu full of local and international dishes. The venue's most renowned delicacy is the sausage hot pot. It also has a wide selection of different beverages that can enhance your dining experience. This amazing restaurant is located on 21 Parr Street.
The Lucha Libre is situated on 96 Wood Street and is a budget-friendly eatery that has a Mexican menu. It has an abundance of salads and meat orientated dishes. So if you are into authentic Mexican cuisine you should definitely give Lucha Libre a try. Once you have completed your meal head downstairs to Maya, the venue's night cocktail bar and enjoy you cocktails.
Chris' Pop Up Kitchen @ Cuthbert's Bakehouse gives to its guests the opportunity to enjoy a tasty homemade meal. The eatery has a friendly, welcoming and courteous staff that will make your evening highly enjoyable. This budget friendly establishment can be the ideal place to celebrate your successful move via Liverpool man and van services.
Situated in Aigburth the Est Est Restaurant & Bar is one of Liverpool's finest Italian eateries. The venue cooks a sublime lasagne amongst other delicious Italian delicacies. The staff is knowledgeable and charming and will go beyond and above to make your visit as pleasant as possible. Est Est Restaurant & Bar is also one of the few eateries in the city that serves gluten-free dishes.
Madge's Gaff  hosts once a month a themed evening which can be accessed only if you know the entry password. If you can obtain the password you will have the chance to eat a five-course meal that will leave you licking your fingers. The most impressive aspect of this restaurant are the world class hosting skills of the staff. While we cannot tell you the exact location of this fascinating venue, we can tell you that it is located in the suburbs of Childwall.
The high-end Gusto Bar & Restaurant is located at Albert Dock and will give you a dining experience that is out of this world. It has a rich selection of dishes and libations and a one of kind ambiance which you will remember for a very long time. Gusto Bar & Restaurant has one of the widest assortments of domestic and foreign wine. You can visit this enchanting venue once your relocation is over and you have arranged all the details with the Liverpool man and van company that assisted you with your move.
Bonus: Alma de Cuba, Chaophraya, Neon Jamon, The Fat Budgie, Remora, Temptations Café Bar, Yukti and Lox and Caper.