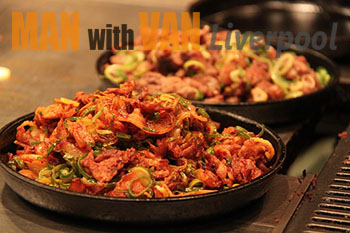 This year, Stanley Park has once again hosted the North West Food Lovers Festival. Organisers promised for the event to be even grander and more fun than last year's and as it turned out they lived up to the promise. They also expected nearly twice the crowd of last year – the festival is becoming a hit with more and more people from near and far.
The festival began with a set of cooking demonstrations by some of the hottest local and regional chefs right now. That's not all, this year around there were two festival stages – the one for cooking, and the one for live gigs by artists from Liverpool International Music Festival who were performing there for three days during the festival. The 'unplugged' live gigs were expected to draw some serious interest from repeat visitors and first timers, and they did.
Apart from the cooking demos and live music events festival goers also indulged in a try and taste session of the best local and regional dishes, food products etc. made available by over one hundred passionate local makers and producers. Many of the people were actually putting on their very own show featuring own products – what a delicious and exciting way to showcase! One of the most popular stands last year and this year too was The Olive Seller – as expected it was a huge hit with visitors this year round too.
The Academy of Culinary Art also took part in this year's festival by staging free cooking classes for youngsters. The children were taught to prepare different dishes onsite, of course under qualified adult supervision. All the dishes the kids prepared could be taken home. Naturally, there were also many fair rides and other attractions for the little ones as well. So far, the festival has been the July family event not to be missed.
Being part of the North West Food Lovers Festival comes dirt cheap! This year adults got in for only five pounds, and wee ones under twelve got free entry. Check the festival's official website for more information on next year's event, where you can also score a free taxi ride worth ten pounds!
The fabulous reception from visitors last year has encouraged organisers to make the festival even grander and more fun this year round. With more than ten thousand visitors at the twenty fourteen event, it expected that this year's festival will definitely be one to remember. Such events benefit the city on a wide scale. Local economy is boosted by the influx of people and their willingness to spend a little extra for some really good time. In the long run, such events make the city more popular with guests and better for its residents. Whether it be man and van removal companies, restaurants, travel agents and retailers, everyone benefits from events like festivals, live music gigs etc. The opening of major commercial and entertainment venues like Liverpool One and The Metquarter are also key to economic development and success in Liverpool.