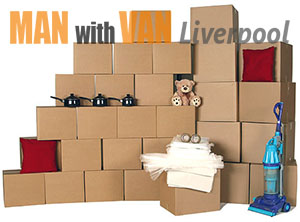 Moving places can be a hectic and stressful time. One of the biggest issues and sources of concern when it comes to professional man and van removals is the cost of the service. Most people out there know that collecting a minimum of three quotes from different man and van service providers is the bare minimum in order to choose the right company.
Here are some important considerations to help you understand how man and van removal quotes are formed, and what the key aspects to note are, when choosing the right quote.
Removals Survey
Man and van removal companies base their quote figures on the volume of items that need moving from A to B. Obviously, explaining yourself over phone or email is not the most efficient way to obtain a correct quote, and the movers know this. In order to quote customers accurately, man and van companies will organise for a property survey prior to removal day. During the survey, a person from the company, known as surveyor will visit your address and review all the items and goods to be moved. This will also help the removal company, organise the job more efficiently – number of movers needed on removal day, type of removal vehicle and equipment needed for transportation etc. Most of the time, man and van companies give out binding quotes after completing the property survey. For the most accurate quote, owners need to show the surveyor all items and areas of the property.
Insurance
All man and van companies have insurance. Having said this, it is crucial to consult with the movers prior to committing to their services as to whether or not their insurance terms and conditions cover your specifics. Certain items might be excluded from the insurance coverage, or having them relocated might be too much of a risk in terms of insurance. By default, most man and van companies will cover up to forty pounds per one item, however customers have the option to secure a higher or more comprehensive insurance coverage for specific items or high value goods. Additional insurance coverage will cost extra though, so compare different quotes with full insurance coverage so you know where you are standing.
Specialist Items
Specialist items (whatever they may be) are charged extra in the man and van removal quote. This is not to make the removal process more frustrating, quite the opposite actually. Professional man and van companies know that shifting specialist items safely requires better skilled manpower, specialised equipment and crating, as well as more time. All of this costs extra so consult with the movers as to which of your items fall within this category, if you have such.
Storage
Many man and van removal companies offer specialised storage options as part of the default removal service secured by customers, or as standalone. If you require storage, speak to the movers and see if any such options are included in the quote, or arranged and charged separately. Usually, storage of items is charged at cubic feet per week. Watch out for item handling and management fees during storage and transit.