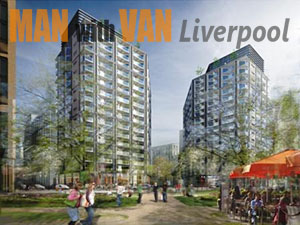 So is living beyond the south bank of Thames any good? In short – you bet it is. These days South London is a far cry from what it used to be. At the moment, the hottest spot south of Thames is the Nine Elms area, with its mile and a half long stretch of river, spanning from Vauxhall to Battersea. The plan for the area is quite ambitious and likely to yield very desirable results. The project for the construction of thirty building projects, covering a total of nearly five hundred acres has been given the go ahead by authorities. It is also planned for the newly completed sites to be linked by extensive parklands. One of the most eagerly anticipated construction projects to have booked a spot in the area is the new American Embassy building. The Embassy is being relocated from Mayfair in Central London, and is expected to be quite the grand structure. Of course there will be plenty of other such buildings to keep it company.
Some of the more notable construction projects due for launch are the Battersea power plant redevelopment, when finished the estate will provide nearly four thousand new homes. Another one is the Nine Elms project – expected to deliver nearly six hundred apartments. There is also One Nine Elms – featuring nearly five hundred flats. One really notable construction site will be Embassy Gardens with nearly two thousand household capacity. The list will be completed by Nine Elms Parkside Royal featuring nearly five hundred homes, and finally there will be the Vauxhall Cross Towers with just short of three hundred household capacity.
Improvements in public transport infrastructure are also on the menu for those living on the south side of Thames. By twenty-twenty, London City council is expected to complete and put in operation two Northern Line stations, one in Battersea and the other in Nine Elms. Good news for taxpayers is that the hefty one billion (with a 'b') construction bill will be covered by the developers responsible for the construction and redevelopment of Thames' south bank. The company developing the Battersea Power station site will contribute two hundred million alone toward the planned railway projects.
Notorious for its technical flaws, the Northern Line will also see serious improvements, mainly in signalling and communications. In result of the improvements it is expected for the Northern line to increase its rush hour passenger capacity by eleven thousand people. Meaning, an extra eleven thousand individuals will be able to pass through central London by rail in rush hour madness. Improvements to South London don't stop there – there is a large scale redevelopment project in store for New Covent Garden Market. When finished it is expected of the New Covent Garden Market to be a worthy response to trendy spots across the river like Borough Market.
The developments and improvements to this part of the capital, as per Mayor Boris Johnson will result in the creation of eighteen thousand new homes in total, as well as twenty four thousand new job positions. It is expected for London's population to reach ten million in the year twenty thirty.