Have you just moved in your new home? Let the people from the man and van company do their job. After they are finished unloading your boxes and even helping you with unpacking the goods, it is time to settle down and arrange everything in a way that will turn the house into a proper home.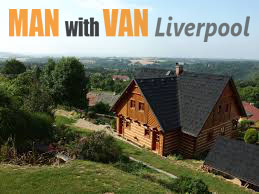 If that is the first place that you actually own, things make be pretty exciting for you right now. This does not mean you should let enthusiasm overwhelm you and make you forget about the responsibilities that you now have as a homeowner. You might not know how many things that you will have to take care of now, but believe us, they are a lot. Do not worry – you will learn them on the go, and if you come properly prepared, neither of them will cause you a lot of trouble.
In order to help you begin your new life as a homeowner, we have taken the time to collect a number of tips that will come in handy while you are still adjusting in your new position and make you much more comfortable:
The first thing to do is to change the locks. That's something important especially if the place served as a rental home before you have acquired it. Still, many people forget to do a thing as simple as changing locks. Making this a priority task upon arrival will guarantee that you will not have unwanted visitors even if someone still holds keys from your house/apartment.
Spruce the place up. Cosmetic upgrades are not something that you should do at all costs, especially upon arrival, but they are a great way to make the place look and feel like it is yours. Deep clean the house, repaint the walls, put decoration that is up to your tastes and you will not realize how quickly you have adjusted to the property.
Windows, doors, lofts and exposed pipes are the weak spots in every property when talking about energy efficiency. You have already paid quite a lot of money for buying the house, so there is no need to add up to the expenses because of inadequate insulation. Make sure that all those weak spots, as well as other areas that may create concern are properly taken care of before the cold season comes.
Make sure to consult with professionals before you attempt any DIY home improvements. This is particularly important when you still do not know your new home very well. Everything, from landscaping to simply drilling a hole in a wall can lead to unpleasant circumstances if you are not careful. So do not be shy and ask the pros for help.
Moving to a home you actually own is a very important step, so you should be wise about it. The most important aspect of the job is moving all your earthly possessions to the place, and you should pick up the right man and van company to help you with the job. Do your research well, so that optimal results are achieved.