There are quite a few considerations when it comes to house removals. People moving houses need to ensure both technical and administrative issues are addressed accordingly and dealt with before the actual relocation. One of the most important yet easily overlooked issues is redirecting the mail. Redirecting your mail from the current address to the one you are moving to next is perhaps one of the easiest tasks concerning the removal. Don't leave it for the last minute though, just in case there are some complications.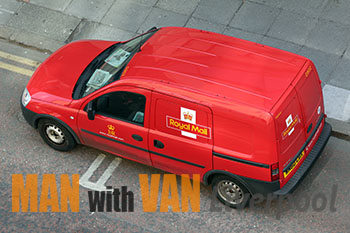 If moving house permanently, then turn to Royal Mail and get familiar with the options you have at your disposal and their requirements when it comes to mail redirection.
First of all, keep track of time – Royal Mail requires at least three weeks' prior notice to process your redirection request. Fill out the mail redirection form as early as possible and inform Royal Mail of your exact addresses – old and new, and your removal date. If you don't do this on time, then you will be mail-less for the first few days after moving in. Filling out and lodging the form can be done in person at your nearest post office, or online through Royal Mail's official website. After the form is processed, your mail will arrive at your old post office and then be redirected to the address you specified, without any delays.
Mail redirection agreements signed by Royal Mail and individuals carry a duration of up to two years (it's assumed that by that time, everyone would be notified of your new address, at least on theory). If you initially signed a six or eight month redirection agreement, you can change it at any time and extend the duration up to twenty four months. Royal Mail's redirection options are very affordable and convenient, 21£ for the minimum redirection period is a small price to pay for peace of mind.
Don't forget that other organisations and institutions would also need to be notified of your change of address. For instance, your local council – if you don't let them know that you are moving places, they will continue to charge you local tax. This would mean you are either paying for something you don't receive, or have overpaid amounts which should be refunded to you. Local councils can be notified of address change in person or online using the form. The idea is to close down the current taxpayer account associated with the property being vacated, and to open a new one with the local council at your new place of residence. If relocating within the same district, you don't have to close down the current account but only have it transferred to the new address.
Keep in mind though, that in order to do all of the above you need to have paid any outstanding due amounts of local tax to the council. If you have overpaid in the commotion of the removal, ask for the amount to be refunded directly back to you, or to be transferred as credit in your new taxpayer account.