Studies show that more and more people feel dissatisfied with the way they are living out. Fear of missing out has become a big thing in Western culture. It is a rather great problem, and the worst part is that there is no one solution to it. Moving abroad, even for a limited period of time, however, is one of the great things that the world we are living in offers to you. It will broaden your perspectives, move you out of the boring day-to-day basis of corporate life and enable you to meet new people, cultures and views on the whole great adventure that we call life. It will spin your around and make you see how great even the most ordinary things can be.
The benefits of living abroad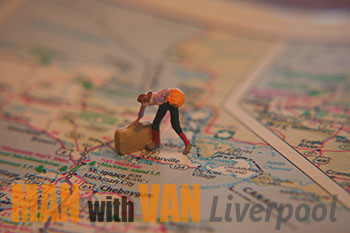 Living abroad has individual benefits, but there are several things that play out greatly to anyone who makes the very important step of relocating to a new country. First and foremost, you are going to drastically change the environment that you are living and working in. You are going to immerse yourself in a whole new culture that is radically different from anything that you know and are used to.
Living abroad also teaches you independence. Even if right now you are living in your own home, have a stable job and so on, you are still surrounded by people who will take care of you in case something goes wrong – your family and friends will be a phone call away from arriving at your door when you need them. This would not be the case if you are living in another country, at least for the first several months when you actually make new friends. This might be a bad thing, but also pretty great for turning you into a much more independent and socially-skilled person.
Last but not least, the new culture that you will start living in, and which will be different from anything that you are used to, would broaden your perspectives. The language, the cuisine, the customs – it will all be enriching for you. Imagine all the stories that you will bring home when and if you decide to come back. Nothing is going to be the same – quite the contrary – it is going to be much better!
Nothing is stopping you
Naturally, relocating abroad is a huge step, but the simple fact is that it has never been quite as easy as it is today. There are many reasons for that:
The open borders of the European Union, which makes it easier to travel from border to border without much ado
The fact that modern technology is enabling remote work – in many cases you will not even be required to quit your current position in order to go work abroad.
Moving companies, even man and van contractors, are going to take care of every single detail of your relocation for you, except for the place – that is for you to decide.