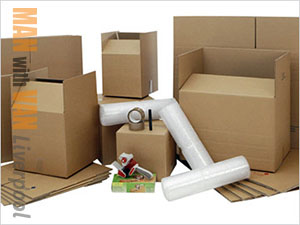 Moving homes is a costly endeavour, so whatever tips there are to reduce the expenses you are going to have to make, without compromising the proper completion of the task lying ahead of you, would be very welcomed.
We are glad that we are able to provide you with several such shortcuts into cutting the costs of your man and van removal project while keeping the quality of the experience.
The most important thing to do is to plan everything well and plan it ahead. This comes to ensure that you will not miss anything or mess up some important aspect of your relocation, having to pay to fix the issue at the last moment. Planning has another very positive side too – it will reduce the stress and strain you feel due to your relocation and enable you to relax on your moving day.
Find a good man and van contractor. Most companies today offer free quotes upon contact, so make a list of those that cover the area you need to get your removal done, and request a quote from each one of them. Thus you will be able to pick up the price that best fits your current budget.
Even if your removal is of a pretty large scale, you should have in mind that it might not be necessary to hire a fully-fleshed professional removal company with a large staff and heavy duty trucks that cost much more than you are likely to be able to afford. Most man and van companies today are

equipped to handle projects of a considerable size

, so consider this fact and make your research on time.
One of the largest expenses that you are going to have to make as are result of your, in addition to paying for the professional help with the task, is for buying packing supplies. New boxes and other materials that are of a good quality come pretty expensively, so you might think about getting at least the boxes second hand. Packing boxes are much different than ordinary cupboard boxes, they are stronger and that is why they can be used many times over. Buying them second hand would not be such a big deal. Another thing that you can check out is whether your moving contractor, being a removal company or man and van contractor, offers packing services that will save you a lot of time, but also money. Most companies will

give you great discounts

on packing materials if you choose their set of moving services.
In short, there are several things that you can do in order to save money from your upcoming removal. Most importantly it is crucial for you to make sure every single detail of the project is well thought of and planned. Saving time and minimizing the efforts that you make during the relocation process means that you will have less expenses, and applying some of the strategies described above would definitely help.