The exotic taste of Indian cuisine has been known for a while, but the new trend of street dining is becoming more and more popular thus pushing food concepts and restaurant ideas to new frontiers.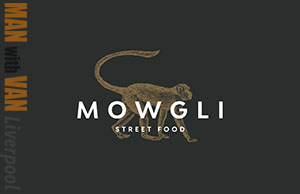 This autumn, Liverpool will see the opening of a new street food joint called Mowgli. The spot will be located in Bold St and funded by NatWest. The woman behind the project is Nisha Katona, a former barrister who is now adamant on bringing Indian culinary temptations to the streets and public of Liverpool. Her new restaurant which is about to open this autumn is conveniently situated in Liverpool city centre.
Nisha, the founder of Mowgli Street Food has made her mission to redefine and change perceptions on what constitutes Indian cuisine, and so far things are looking good.  Nisha is also quite active online as she appears regularly on social media and video sharing platforms in order to unravel and dissipate the myth of how complex curry making is.
Opening of new venues such as exotic street restaurants is beneficial for the city on many levels. Such places benefit many industries and branches of the local economy. If a city like Liverpool can offer residents and guests access to a fresh-take on exotic food then more people will enjoy spending their time and money in the city.  Most local economies rely on grass root level growth and stability – the backbone of prosperity for the local community.
To put this in perspective, if a local economy was functioning well, people would be employed and making enough money to enjoy things like culture, entertainment, wining and dining etc. which is directly related to the success of places like Nisha's Mowgli street restaurant. Another example, if a local economy was working well and providing for the community, then more people would be willing to call (Liverpool) home which translates to more work and profit for local man and van companies.
Everything in economics is interrelated and interdependent, a change in one industry will have an effect on at least one other branch of the economy, whether that is entertainment, dining or man and van removals. This goes to show how much of a fine tuned machine the economy really is, even for a well-developed, port city like Liverpool.
Bringing things back to Nisha and her Mowgli street restaurant – the new venue will serve what's known as 'chat' recipes. This has nothing to do with talking to people, as in this case chat is the Indian word describing the action of 'licking the plate clean'. In other words, she will be serving dishes so good, they will make people lick their plate clean.
Nisha Katona has reaffirmed her position as a leading Indian food expert and her first cookbook will be published next summer. This should come as no surprise as Nisha's online cooking video tutorials are attracting a huge interest and following from all over the place. Currently, she has nearly twenty thousand Twitter followers alone, and growing.