In general, a house clearance is the process of removal and disposal of a residential property's entire contents. There are a number of reasons why a house clearance would be necessary, the more positive ones being intercity removal or moving abroad for example. In all cases, it is highly advisable to use specialised man and van company which offers customers specialised clearance solutions.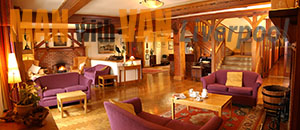 Why use professionals though, can't you clear everything out on your own? Well you could of course, but it would take you days if not weeks to get it done. Furthermore, much of the seemingly harmless items and equipment around the average home are considered hazardous domestic waste which cannot be disposed of through conventional means. Last but not least, a specialised man and van company which deals with clearances will be able to make items and goods available to people in need through charities, or they can pay homeowners a certain amount of money for things in good working order, and sell them on for profit – a win-win situation for you.
Many of the man and van companies out there are also licensed to perform comprehensive house clearances. It is important to verify with the movers whether or not they can do this for you, as looking for another suitable service provider at the last minute is not the best option. You need a licensed service provider because the vast variety of waste contained by the average home will need proper disposal in designated areas and processing plants – a company which doesn't hold the necessary permits won't be able to do this.
Some of the more established man and van or property removal companies will also be able to assist with renting out your current property after clearing it out. They don't necessarily organise the listing and renting process, but they can put you in touch with a trusted property agent who can do this for you. In many cases, people moving to another city, state or country without selling their house would be looking to rent it out – a process which takes time, effort and resources, all of which are in short during a full scale relocation. If you are in one such situation, it is recommended to use a service bundle or package which covers the clearance, your relocation and possibly renting out the vacated property through specialised estate agents.
There are also cases when a full house clearance has to be performed when a person is deceased. If in such situation, secure a clearance service through a genuinely reputable man and van company as you need the matter approached and resolved with courtesy and discretion. On many occasions, good man and van companies which handle such clearances would turn up in an unmarked vehicle in order to maintain privacy and keep everything discrete, which is what people really want. Some people say that having one such clearance done by 'strangers' helps with the emotional aspect of losing someone dear, and parting ways with their personal effects.