The responsible manner to approach life in the present day and culture that we live in is to always try do your bit when it comes to helping to restore the balance in the eco-system we live in. Realizing this responsibility will have many positive effects on your life. It will give you a new meaning to life land sense of doing something important from which all mankind benefits. But there are even more practical effects from striving to always be eco-friendly.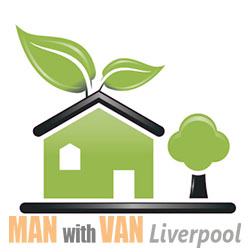 The green lifestyle means a healthy lifestyle. So, the more you try to incorporate eco-friendly methods in your daily routine and the tasks that you carry out, the better it is for you and your family.
Listed below are a number of strategies that you may employ in order to make your upcoming domestic relocation eco-friendly:
· Most man and van companies today offer additional services like end of tenancy cleaning and rubbish removal. When you arrange to get those kind of services for the purpose of your moving project, ask the man and van contractor you have chosen whether it is possible to get the junk collected from your property recycled. Most companies will gladly drive the waste to the nearest recycling depot with the charge of the transport included in the fee for their junk removal service.
· Packing is another task related to your home relocation that you can turn eco-friendly. In order to protect your belongings during the move, you are most likely to secure them with bubble wrap or newspaper. Both those solutions come with their respective problems. On one hand bubble wrap is very effective, but it is also quite bad for the environment. You cannot recycle bubble wrap, but you can recycle newspapers. Because of the ink on the pages however, even a little moist is enough to cause your items to be covered with prints that would damage them beyond repair. The solution is simple – just use think paper towels that will do equally good a job as the bubble wrap, but they can also be recycled.
· Downsizing is definitely the best eco-friendly strategy to employ in order to ensure that your move is completed in an environmentally-responsible manner. Go through all your items. Pay special attention to your clothes. Decide what you need to get to the new place you are moving in, and what you should get rid of. There are several ways to get rid of unwanted and unneeded items, and two of them will help the environmentally friendly cause – you can either donate those items to people that need them, or alternatively sell them online – in both cases you are going to find new useful application for them, instead of just throwing them away or leaving them to pile up in new property, just like they did in the previous one.
As you can see, there are several very efficient ways to make your upcoming domestic relocation a thoroughly eco-friendly endeavor. Just make the first step.