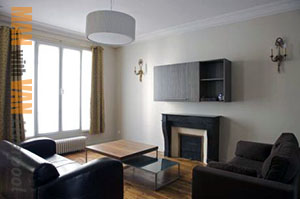 Moving between homes is stressful enough, but when we are talking about rented properties, the matter becomes even more complicated. You will have to deal with at least two landlords and think about stuff like end of tenancy cleaning etc. Thus coming up with a strategy that is going to make your life on the moving day easier and stress-free is vital. Listed below are several tips that you might find helpful:
Plan everything ahead. First and foremost, make sure that your new property is secured at least a month ahead, so that you can have enough time not to rush anything. Arrange the new apartment/house, before you move in. Find a suitable man and van company to help you with moving of your furniture and personal items. Before you leave your old place, you will have to carefully carry out an end of tenancy cleaning, which will ensure you get your rental deposit back – it will include deep carpet cleaning and it might also require re-painting the walls. Leave yourself at least a week to prepare and carry out the packing of your items, following all the rules of the process thus ensuring an easier and more hassle-free moving experience.
Check your new contract carefully. If there are points in it that are not clear to you, make sure to discuss them with the landlord. You might even require a new draft of the contract to be assembled. In the end of the day, your contract is your legal protection, so you should not take it lightly. Also, check the contract for the property you are currently living in, because there might be some things that you should do before you move out in order to get the deposit back, like hanging all pictures on the wall, and generally everything you have agreed on with your landlord when you were signing it.
Hire a professional letting agent. Many people would advice you against this step, because it would mean the whole process of moving between rented accommodations would become even more expensive. But the money you are going to pay the licensed letting agent would be well spent. The whole point is to make the moving experience as hassle-free as possible, and just like with the man and van contractor who can help you with packing and transportation, the letting agent will achieve namely that. You will have legal advice and protection by your side at all times, which is very important when you are moving to a rented property.
Get yourself a camera. It might sound strange, but the only tool that you need when you are moving out/in a rented apartment is namely a digital camera. You should take pictures of the property before you have moved in, and before you leave. Thus you will avoid the risk of being blamed for damaging a property that you did not. This step is guaranteed to save a lot of stress and strain.