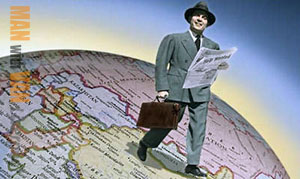 Moving because of a job is never easy because you have to adjust to a new work environment in a new and unknown city. So before you take the decision to pack your things and move to another city because of a job, you should take your time to reflect on the following aspects of moving.
Is moving really worth it?

– Everybody who has relocated at least once in his life knows that moving from one place to another has its risks and sometimes these risks aren't worth the move. So before you make any decisions access the various risks that your move holds. Is the job good enough? It is secure enough? Will you be able to acclimatize to your new employers and co-workers? Is the city to which you are moving by your taste? Will you be able to acclimatize to your new surroundings?

How attached are you to your present job and environment?

– Most people don't realize how attached they are to their surroundings. In fact recent studies show that people commence to understand how attached they were to their former location once they move and start to experience homesickness and nostalgia. So before your pack your bags and call the man and van company, sit down and think whether you will be able to live without your favorite restaurants, hair dresser parlor and neighborhood grocery store. Also don't forget to take a minute and think about the weather because believe it or not, the weather plays an integral role into the acclimatization of new surroundings. For instance it is proven that people who live in sunny places find it hard to adapt to rainy, foggy and cold places.

Will you be able to socialize?

– Some people find it hard to make new friends and this automatically hinder their integration into their new environment. So if you are like these you should carefully consider whether you will be able to handle a more or less asocial way of life. On the other hand if you are a very social person then you will most likely be able to make new friends very quickly which will be very positive for your acclimatization.

Have you afford the man and van services?

– Removal services can be expensive, especially inter-city moving services. So you should consider this aspect of your relocation as well before you make a final decision.
Once you have considered all these factors and are 100% sure that you can handle the relocation. Don't wait a minute longer and pack your bags and call the professional removalists.