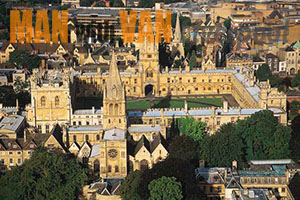 When you are relocating your home, there are a few things to do before you call a man and van company and booking a man and van service. The most important among them is naturally to pick up the place where you are going to settle down.
Among the variety of other factors of course there is your budget you should consider when you are looking at properties, and that is why we have collected information about the most expensive and the least expensive places in the country where you can find a home that is both up to your liking and budget.
The results are actually not surprising. As it can be expected, the most expensive property market in Britain is the City of Westminster, which is the residential heart of the capital. It would be pretty hard for you to find a place here that costs less than 7000 GBP per square meter. But if you can afford moving in here, money would not be such a problem, would they?
St Albans is a nice little town located in South West Britain that was created in the 16th century after the dissolution of the monastery which gave its name to the settlement. Average prices here peak at 3 227 GBP per square meter, which according to the statistics is nearly double the prices that are usual for the rest of the country.
Oxford is known worldwide because of the Oxford University. Thousands of wannabe students here compete for one seat, so it comes as no surprise that property prices here are a bit higher than the rest of the country. You can buy a home here for 2 821 GBP per square meter, which is still far from the prices on the top of the list.
The city of Winchester is another world-known name, because of the famous rifles. The city, which has a population of a little over 45 000 residents, is definitely one of the best places in South East England, especially if you want to remain close to London, which is just 65 miles away from here. You will have to pay 2 813 GBP per square meter in order to get a property here.
Chichester is another place in the South East to consider, with its reasonable price of 2 638 GBP per square mile for a property here. Many people come here just for the nature, which is truly magnificent.
In contrast, the northern city of Durham is known for its very reasonable and even low prices. You can find a house here for mere 1 104 GBP per square mile. If you think that is a deal, think again, because there are even better offers on the market today.
They are to be found in Sunderland, where properties come at just 1 100 GBP per square meter. Sunderland is a great place with rich culture and vibrant life, so you can seriously consider moving there.