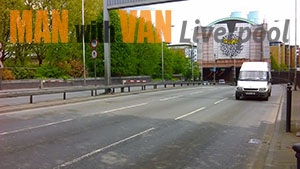 Households and businesses based in L35 and L36 areas have access to our versatile and inexpensive van delivery service covering a wide range of pickup and delivery requirements. We have the skill, expertise and technical capacity to organise the quick, safe and efficient relocation of a large variety of goods and items. By all means, secure our man and van in Tarbock for things like:
Student relocations and partial property removals;
Removal of single items, high value belongings like artwork and music instruments;
Delivery of internet order items and store purchases;
Fixed schedule pickup & delivery for business and private customers;
Business 2 business / business 2 customer deliveries;
All other types of small to medium relocation requirements;
As well as general purpose van removal requirements, we also provide our customers with a specialised furniture collection and delivery service at excellent prices. We can either deliver newly purchased furniture to customer specified address, or relocate existing furniture to another location – quickly, safely and efficiently.
Movers you can fully rely upon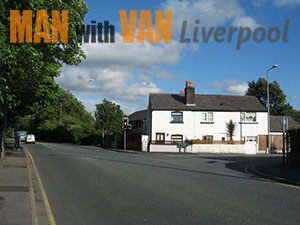 Our van drivers are qualified professionals with sufficient skills and expertise. They will be able to assist customers with prep work like packing and securing of valuables prior to transit. For packing we use only high durability, industry grade packing and wrapping materials.
The removal vans we operate are clean, well maintained and fully equipped with the necessary tools, gear and supplies. All vehicles are tracked in real time using GPS signal. A van of the appropriate size and load capacity will be send out, depending on specific service requirements of customers.
Our specialised man and van in Tarbock is a cost effective solution, providing the necessary coverage and value for money. We can prepare onsite quotations for a more accurate estimate and will provide all customers with flexible pricing. There will be no hidden fees or other such nonsense.
We are fully registered, licensed and insured. The company maintains punctual and reliable customer assistance service via phone and email, twenty four hours a day, seven days a week. Professional removal and relocation advice can be requested by all customers.
We are available for booking under flexible hours, during all days – including public holidays.
Tarbock is one of the former village settlements to be included in the Metropolitan Borough of Knowsley, Merseyside. The area is situated about ten kilometres out of Liverpool city centre. The name Tarbock comes from a local creek, interestingly enough the spelling of the name has changed many times over the centuries. It was officially recorded as Tarboc for the first time in ten eighty six. The current spelling of Tarbock dates back to the sixteen hundreds, it hasn't changed since. The Doomsday Book provides a detailed account of manorial ownership and assets of the Tarbock settlement at the time. The local manor house was called Tarbock Hall, the structure is believed to include sections of the original house in combination with fifteenth century additions.  One of the defence structures of the manor – the moat survived in its original form all the way up to the eighteen fifties.