Moving is exciting. Moving can give you much pleasure, new experience, bring positive changes in your life – it does not matter whether you are relocating abroad, to a new city or to the neighboring district. Moving homes is definitely a great thing, but it is also a responsible task that needs much planning and preparation if you want it to turn out in the best possible way.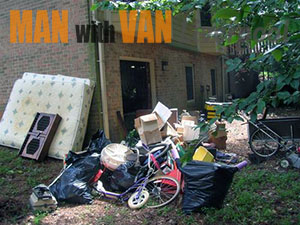 But let us suppose that you have already done that. You have chosen the place to which you are going to relocate. You have bought the perfect property where you can clearly see yourself and your family happy. You may even have started discussing the specs of your project with the man and van contractor who is going to help you with managing this strenuous and very important task. Have you considered however that you need to get one more thing done before you even start thinking about packing your items and setting off to the new place – and that thing is house clearance?
A clearance job done properly would make the whole task of moving much easier and hassle-free. If you have lived at your current place for a number of years, chances are that you have accumulated a large quantity of items – souvenirs, decorative pieces, old equipment, clothes and even the back issues of The Times from 2002 onwards – the sheer volume of which would make the thought of packing them unbearable. But it is unnecessary to bring your items with you at the new place. What is more – it is highly unadvisable, because actually you do not need any of those. A house clearance will help you rearrange your life and evaluate what is important in it and what is not. It may even bring you comfort and peace of mind that are much needed when you are going through such a stressful experience like moving.
What is more important, by getting rid of unnecessary items, you will have the opportunity to reduce the quantity of the boxes you need to get moved. Thus you will considerably reduce the costs of the removal, which will reflect well on your overall budget. You can even try sell some of the aforementioned unnecessary objects online and gain a little profit of the whole endeavor. You may not need that dress or sweater, the old sofa or the personal computer you stopped using the moment you've got your first laptop, but someone else might find them useful and even be willing to pay you for them. That is a thought worth exploring.
House clearance becomes even more vital if you are leaving a rented accommodation. By getting rid of the clutter and junk instead of simply leaving it behind, you will make your landlord much more inclined to give you back your rental deposit. Again, this is all about doing good for your budget.
What we are trying to say here is that you should start your moving project by cleaning up your old property.